Helping you achieve good mental health!
Healthy Futures, in Scottsdale, Arizona is proud to offer help for those struggling with eating disorders. We have a full team of professional, experienced and qualified counselors.
In addition to our Eating Disorder IOP and our Emotional Eating IOP, Healthy Futures offers professional help for many of life's issues:
Trauma Care (Somatic Experiencing)
Depression
Anxiety
Abuse
Couples and Family Work
Life Transition Issues (divorce, career change, college adjustment, grief, etc.)
DBT (Dialectical Behavioral Therapy) Life Skills Group
Weight Care for Kids, featuring the Shapedown Program
Pre- and Post-bariatric Surgery Counseling
Exercise Assessment and Personal Training
Nutrition Assessment and Follow-up
Reduced-fee Counseling
At Healthy Futures, we understand circumstances can hinder people from pursuing counseling services, even when those services can improve their lives.
Whether it's for budgetary reasons, a lack of insurance, or for any other reason, Healthy Futures encourages those who feel they would benefit from professional counseling to call and ask about our reduced fee options.
With our reduced fee counseling program, our Master and Doctoral Level Counseling students are available to see you or a family member for the cost of an insurance co-pay – only $35 per session.
Our Master and Doctoral Level Counseling students are supervised several hours weekly by an experienced Licensed Clinical Social Worker and/or a Licensed Psychologist. Together they consult to ensure you are receiving the utmost care and help.
This is a great way to receive valuable counseling at an affordable rate.
For more details, or to set up an assessment appointment, please call our office at (480) 451-8500.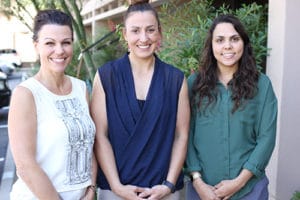 More Mental Health Resources
To read more about a specific type of mental health care, please click any of the links below.