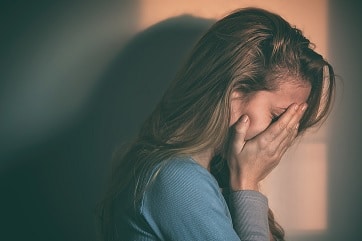 There is a skill you can use when you are feeling distressed, extreme anxiety, sorrow, or pain.  The next time you feel in a highly emotional state, use TIPPs as a way of managing stress, to change your physiology to feel more at ease.
TIPPs is an acronym for Temperature, Intense Exercise, Pace your Breathing and Progressive Relaxation.
Temperature.  Physically change your temperature by holding a cold compress on your forehead.
Intense Exercise.  You don't need to do too much.  A run down the street and back or 15 strong jumping jacks is enough.
Pace your breathing.  Slow down your breathing.  Inhale on four counts, hold four counts and exhale eight counts.
Progressive Relaxation.  Progressively relax all your muscles starting at your toes and moving up.
It only takes a few minutes to use TIPPs and change your physiology.  But, the benefit of feeling better and emotionally less intense can last throughout your day.  Give TIPPs a try.
Dr. Kim DiRé: Hi, my name is Dr. Kim DiRé. I'm going to teach you a distress tolerance skill called TIPP. It's an acronym; Temperature, Intense exercise, Pace your breathing, and Progressive relaxation.
The first part of this takes place when you're in high emotional arousal, or you have that intense emotional state. We want to change your intense emotional state by shifting your physiology.
The T out of TIPP stands for Temperature. We're going to try and change your temperature by putting a cold compress on your face or splashing your face with cold water. We want to be bent over, and we want to do it right here on the forehead.
The I in TIPP stands for Intense exercise. You don't want to do too much, but maybe 15 jumping jacks or you run down the block and back. That will shift your physiology.
The first P in TIPP is Pacing your breathing, slowing it down. You want to do a mental count of four in slowly, four hold, and eight out, and then do it again. Four, four hold, and eight out in a slow and steady stream on your exhalation, through a dropped jaw and loosened tongue. Push the air all the way out, so the next inhalation has a place to go.
The last P in TIPP, T-I-P-P, is Progressive relaxation, relaxing your muscles slowly, starting at your toes, and moving up. I do have a progressive relaxation skill video that you can find on kimdire.com, if that helps you. There are other ones as well, including lying in bed. Start thinking about your toes, and then scanning up through the rest of your body, until you change your physiology by relaxing your muscles.
Next time you find yourself in a high emotional state, or high emotional arousal, and you use those four skills, you'll find that you'll change your physiology and start feeling better, emotionally less intense. Then you can go on with your day.
Thank you.
https://healthyfuturesaz.com/wp-content/uploads/2017/08/managing-stress-healthy-futures.jpg
241
362
Casey
https://healthyfuturesaz.com/wp-content/uploads/2020/03/healthyfutures-logo.gif
Casey
2017-08-30 09:03:08
2020-10-09 10:24:19
Learn How to Tolerate Distress with TIPP